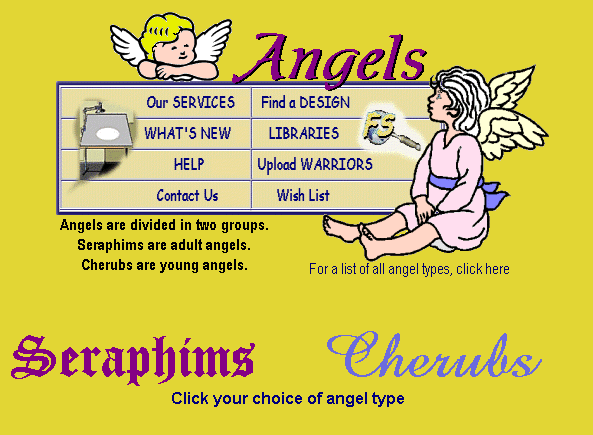 (Want a vector? Click on the format you want, send me
the address shown in the error link.
Such as www.joepegasus.com/ftp/design4/adesign.PL_)
Angels are divided into 2 groups. The groups are Seraphims
for adult angels. Cherubs are young angels
Click on they group you want to see.
For a list of all angel types,
click here.